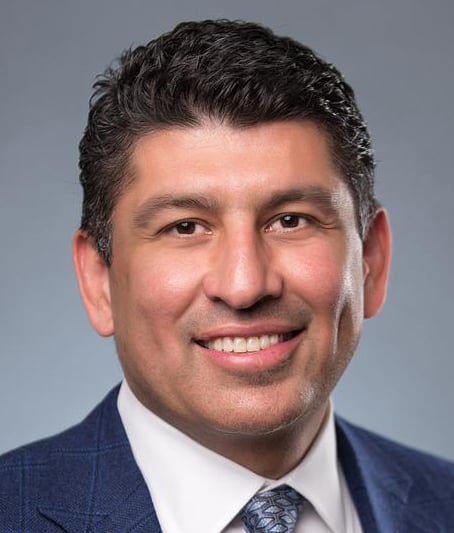 Reynolds Ospina
Wealth Manager, First Republic Investment Management
PENINSULA/SILICON VALLEY
Industry Accolades
Best-in-State Wealth Management Teams

Forbes, 2023
Forbes/SHOOK Top Wealth Management Teams Best-In-State (1/12/23). Data as of 3/31/22. Ratings may not guarantee future success or results. Fee paid to rating provider for advertisement materials after rating announced.
Reynolds Ospina
Wealth Manager, First Republic Investment Management
PENINSULA/SILICON VALLEY
Wealth Management Experience Since 1997

Reynolds Ospina is a Managing Director and Wealth Manager at First Republic Investment Management. In his current role, Mr. Ospina specializes in the design and management of investment portfolios for high net worth individuals, organizations, trusts, endowments and foundations with a focus on strategy and wealth planning for his clients. Mr. Ospina brings close to 25 years of wealth management experience to his role. Mr. Ospina joined First Republic in 2014. His prior roles included senior positions with Harvest Capital Strategies LLC, a $1.6 Billion manager of high net worth, family offices and institutions. Mr. Ospina's previous experience also includes roles advising and marketing to institutional clients for Thomas Weisel Partners, WR Hambrecht and Hambrecht & Quist.

Community Involvement

Mr. Ospina is a board member at Calvary Nursery School.

Education

He received a Bachelor of Science in Business Administration, Finance from Old Dominion University and is a member of the Security Traders Association of San Francisco.
Email me
Check the background of the firm and its investment professionals on .
Team Connections

Brett W. Berry
Wealth Manager, J.P. Morgan Private Wealth Advisors LLC
PENINSULA/SILICON VALLEY
Learn more
You may also be interested in